Have you ever really considered one simple reality, something Papa-God said about you . . . the one thing that makes all the difference? He said, "Yes, that one!" When Papa-God thought of you, He stopped, He saw deep into your soul, He saw the tragedies and triumphs, He saw you . . . and He said, "Yes!"
That means in all of the world, He wanted you here, right now. He saw the world needed you and He said, "Yes . . . that one." You are here because He chose you to be! You are here because He wanted and needs you here . . . He said "Yes" and no one could stop it or change it . . . Yes! You are His Yes!
Just let that sink in, you are His yes . . . His love letter to you today and every day. As you start your day, as you go about your tasks, as you face difficult situations and people, as you celebrate this day in wonder and beauty, remember, you have a purpose, you are needed because He chose you . . . You are His YES!
My Beloved is mine, and I am His . . . Song of Songs 2:16
BH
____________________________________________________________________________________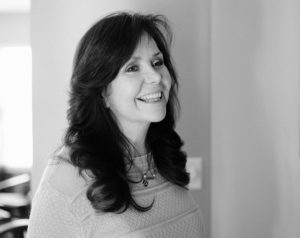 Barbara E Hogan lives by dream, strategize, and implement! Owner of Timbelo, a WBENC/WOSB certified product acquisition VAR, and partner with Afidence, an IT Consulting company, both headquartered in Ohio. After co-launching Afidence 7 years ago with her business partner and husband, Barbara remains passionate about business strategy and culture. She believes Kingdom values woven into life whether business or home will result in value being realized. As she likes to say, Einstein said, "It is better to not to strive to be a success, but of value." On a personal note, Barbara is also a Sr. Chaplain and lives in Cincinnati, Ohio with her husband and business partner of 24 years, Bryan Hogan. Their family includes three amazing children, an incredible daughter-in-law and son-in-law, and three ultra-amazing grandchildren! Ministering for over 15 years, Barbara has held the office as a Women's Director, Women's Bible Study Teacher, Prophetic Director, and Lead Intercessor in the local Healing Rooms. She also earned her Healing Practitioner's Certification through Global Awakening.