Get your FREE ONE HOUR Anothen Consultation today!
Recently, I saw a picture in my mind's eye of a friend's business. She and her husband were up on the Auction Block (assuming there is such a thing). The Auctioneer was whining out numbers. I could see in the audience there were people of ill-intention bidding for their business. They snickered while they waited for the price to drop so they could cash in and devalue what was started as a beautiful dream.
But then something very curious happened. Way in the back I noticed there sat a Gentleman. He was quite regal looking, yet quiet, and unassuming all at the same time. A small smile played at the corner of his mouth when He raised His paddle and the Auctioneer excitedly announced there was a real price was on the table. My friends looked relieved—but pensive.
Of course those in the room who had a plan to devalue and walk away with something very valuable for next to nothing, were a little flustered. Quickly, one of them bid, but only a little bit above the Gentleman in the back. The others, also flustered, bid and the price began to rise. As the room quieted, and the bid seemed to plateau, again the slight smile, the paddle went up from the back, and the room erupted again in a frenzy this time, until the price neared the original starting price. This went back and forth for a while. My friends straightened, their faces lightened, and they could now easily see the Gentleman in the back. A sigh escaped from them as they recognized Him. He had come just as He said He would. Tears of gratitude welled up in the eyes of my friends.
By this time, the ill-intentioned bidders were so angry they believed one in their group had turned against them. They didn't see the Gentlemen in the back. They only saw each other. Fueled by the thought of betrayal and not wanting to be out done, they continued bidding half out of their minds. Before it was finished, the bid had gone sky high, far past the original asking price. The room quieted as those with ill-intentions realized their stupidity. That was when the Gentleman in the back stood. All eyes turned to where the Auctioneer was staring, and the Gentleman said,
"I will take them!"
Silent unbelief filled the room. The Auctioneer could hardly believe it either. He said to the Gentleman,
"But sir… are you sure?"
Turning his gaze to His friend's faces across the room, the Gentleman in the back said,
"How could I pay nothing for such a pearl of great price? I'll take them and together we will create a business of far greater value than what I've paid today."
No matter where you are today in life, on the upside or down, there is One who always sees your true value, sees a greater plan. One who loves you. No matter what your situation.
He is for you! He only wants to begin again, with you, TOGETHER!
Are there areas in your life and leadership today, that because of life's circumstances or wounds, you no longer see your true value? I encourage you to stop a moment to bring those areas to God, and watch as His paddle goes up!
BH
Get your FREE ONE HOUR Anothen Consultation today!
______________________________________________________________________________________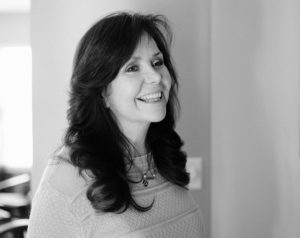 Barbara E Hogan lives by dream, strategize, and implement! Owner of Timbelo, a WBENC/WOSB certified product acquisition VAR, and partner with Afidence, an IT Consulting company, both headquartered in Ohio. After co-launching Afidence 7 years ago with her business partner and husband, Barbara remains passionate about business strategy and culture. She believes Kingdom values woven into life whether business or home will result in value being realized. As she likes to say, Einstein said, "It is better to not to strive to be a success, but of value." On a personal note, Barbara is also a Sr. Chaplain and lives in Cincinnati, Ohio with her husband and business partner of 24 years, Bryan Hogan. Their family includes three amazing children, an incredible daughter-in-law and son-in-law, and three ultra-amazing grandchildren! Ministering for over 15 years, Barbara has held the office as a Women's Director, Women's Bible Study Teacher, Prophetic Director, and Lead Intercessor in the local Healing Rooms. She also earned her Healing Practitioner's Certification through Global Awakening.