A shard is what is referred to as a broken piece of pottery, specifically broken glass. That was the word I heard as a picture of myself sitting on the floor with shards lay in front of me. A lot like a child looking at a broken toy. For me these shards represented missed opportunities, poor choices . . . failures . . . parts of my life.
Like viewing a scene through a window, I wondered why I was seeing this picture? At the same time, I felt Papa beside me also looking at the shards with me. I love it when He makes Himself known . . . it feels a lot like finding yourself warmed by rays of sunlight that have slipped through a window. But, I could feel His grief, it joined with mine.
"It's not the choices and failures I am grieving." He spoke as He does, directly into your soul. My head came up, I waited. It's your heart beliefs. It's those beliefs that drive you to make those choices. The lies you believe about Me, yourself, and others that grieve Me . . . it is the lies you believe.
Profound silence followed, the picture disappeared. He did not.
Business Principle:
Since this moment, I don't see my choices so much as I see the lie or beliefs behind them. It's not so much about making wrong or right or best or better choices. It's about living out of a heart that knows it is loved and can trust the One who brings beauty from ashes. If you are reading this, I think He may be inviting you to exchange your choices based on performance and outcomes and start embracing the possibilities of what could be when choices are based on relationship . . . loving Him, loving myself, and loving others. Could it really be that simple? Even in business? I think it can be just that simple.
______________________________________________________________________________________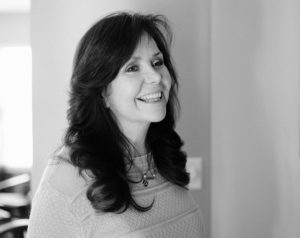 Barbara E Hogan lives by dream, strategize, and implement! Owner of Timbelo, a WBENC/WOSB certified product acquisition VAR, and partner with Afidence, an IT Consulting company, both headquartered in Ohio. After co-launching Afidence 7 years ago with her business partner and husband, Barbara remains passionate about business strategy and culture. She believes Kingdom values woven into life whether business or home will result in value being realized. As she likes to say, Einstein said, "It is better to not to strive to be a success, but of value." On a personal note, Barbara is also a Sr. Chaplain and lives in Cincinnati, Ohio with her husband and business partner of 24 years, Bryan Hogan. Their family includes three amazing children, an incredible daughter-in-law and son-in-law, and three ultra-amazing grandchildren! Ministering for over 15 years, Barbara has held the office as a Women's Director, Women's Bible Study Teacher, Prophetic Director, and Lead Intercessor in the local Healing Rooms. She also earned her Healing Practitioner's Certification through Global Awakening.
Recognition: Personally, Barbara was the 2016 recipient of the Esprit de Corps Award through the MADE Chamber and in 2015, was named a Cincinnati Woman of Influence. In 2016, Afidence was recognized as the Best IT Services Company in Dayton, named among the Top 25 Consulting Firms in Cincinnati, Ohio, was an honored recipient of the Goering Center Family & Private Business Award, and named as an Inc. 5000 Company.