Get your FREE ONE HOUR Anothen Consultation today!
In ancient hand-to-hand combat when two opposing armies came to battle, each army would gather at either end of the battlefield. There the commanding officers would inspire their respective troops with a rousing declaration designed to fire the men with hope and purpose, and unify them in their goal of victory. The resulting roar of agreement from the ranks would then communicate to the opposing side the certainty of their defeat. The roar was intended to intimidate the enemy, and to instill fear. Ultimately, the purpose of the declaration was two-fold: to the soldiers it was a rallying cry to unify the ranks, and to the opposition it was a show of strength, character and determination to win the battle.
As a body of believers, we make many declarations. When we sing together in worship, it is a form of declaration. When we read the Word of God aloud, it is a form of declaration. Whenever we lift our voices in unison to say "Amen!" or "Hallelujah!", we are declaring, "So let it be! Praise the Lord!". These words are the equivalent of the ancient battle cries of old, "For King and country!"
The power of declaration lies not merely in the words that we speak. While it is true that when we release truth by speaking it out it is powerful, a declaration is more than that. A declaration reminds us of why we are in the battle in the first place. A declaration inspires hope in us, which enables us to continue fighting in the battle, and a declaration reminds the enemy of the outcome of the battle.
When we make a declaration as a corporate body of believers, we are not merely "making a show" of our strength and character. We are reminding ourselves, and the enemy, that our strength and character rests in the power and victory of our Undefeated King. We enter the battle with the victory cry of "Hallelujah!" ringing in our ears. If the battle heats up, it does not mean our defeat—the enemy is just posturing and bullying and intimidating and already defeated!
When the battle heats up, it is time for the saints to rally. The enemy trembles when the saints praise and move in Extreme Unity—so watch out, because here comes the Bride of Christ! Hallelujah!
JA
Get your FREE ONE HOUR Anothen Consultation today!
___________________________________________________________________________________________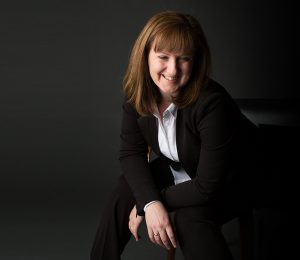 Julie Appleyard has been involved in Christian Leadership across the world for over 20 years that has included two church plants, as well as turning a small church around to be a community impacting church. While still remaining co-founding Pastor of Crossroads Church just outside of Charlotte North Carolina, Julie, along with her husband Mark, now also serve as founders of Anothen–a Senior Executive Consulting network. Anothen has been activated to fine tune Kingdom business leaders to think, speak and live from heaven's perspective–to help them become the most influential spiritual leaders in the world. Anothen is gaining amazing momentum, and in just seven months has gone from inception to being active daily in seven US states as well as eight nations. With three kids aged 21, 19 and 16 Mark and Julie Appleyard have dedicated their lives to bringing a nations inheritance to King Jesus by activating Kingdom people to Think, Speak, Live like heaven!